Global NAFLD Nomenclature Consensus Development
Background:
The NAFLD Nomenclature Development effort is a global multi-stakeholder process involving multiple hepatology and gastroenterology societies, patients and patient advocacy organizations, regulators and industry representatives to examine the options and ramifications around nomenclature for nonalcoholic fatty liver disease (NAFLD).
The goal of this effort has been to convene a global panel to build consensus around the nomenclature (both the name and definition) and to protect and reinforce our scientific endeavor to better understand, prevent and treat the most prevalent cause of liver disease.
Process:
A cornerstone of this work is utilizing a Delphi process to facilitate dialogue and hopefully, consensus with a diverse cohort of over 250 leading experts from 56 countries. The participants in this process are multidisciplinary including hepatologists, gastroenterologists, endocrinologists, pathologists, researchers, both basic scientists and clinical researchers, and healthcare providers, including clinicians and advanced practice providers as well as multiple patient advocacy organizations.
As of September 15, 2022, the panel has executed two rounds of voting and hosted a consensus conference during the first week of July in Chicago, USA, as a third step in the evolution of the Delphi process. Following the consensus conference, additional experts from key hepatology societies in Africa, Asia, the Middle East, and Latin America to further broaden representation from the global community.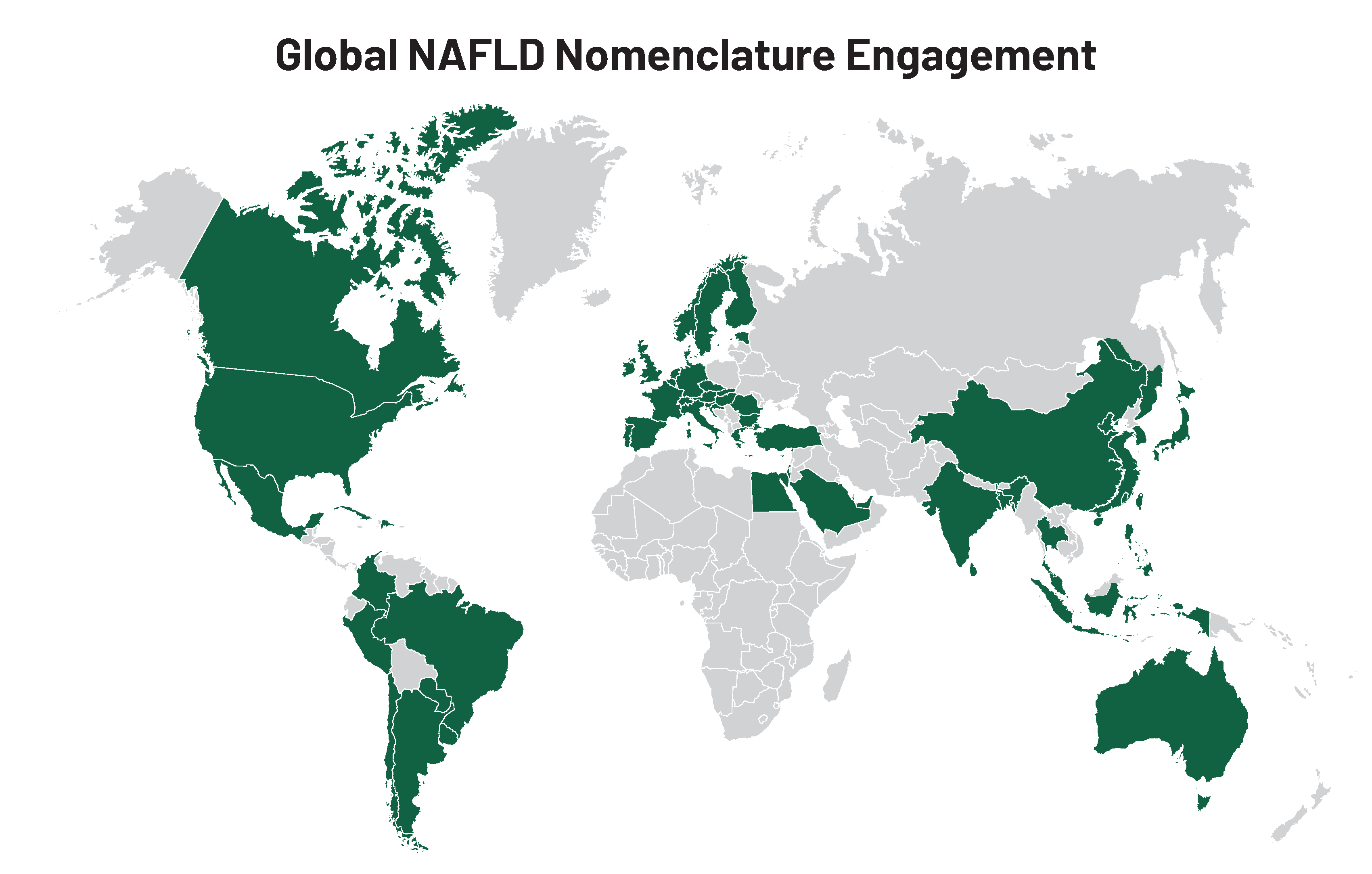 Resources:
View the latest NAFLD nomenclature consensus news and updates:
Thank you to the following organizations for their support of this process:
Join the conversation online by following @AASLDtweets and #NAFLDconsensus.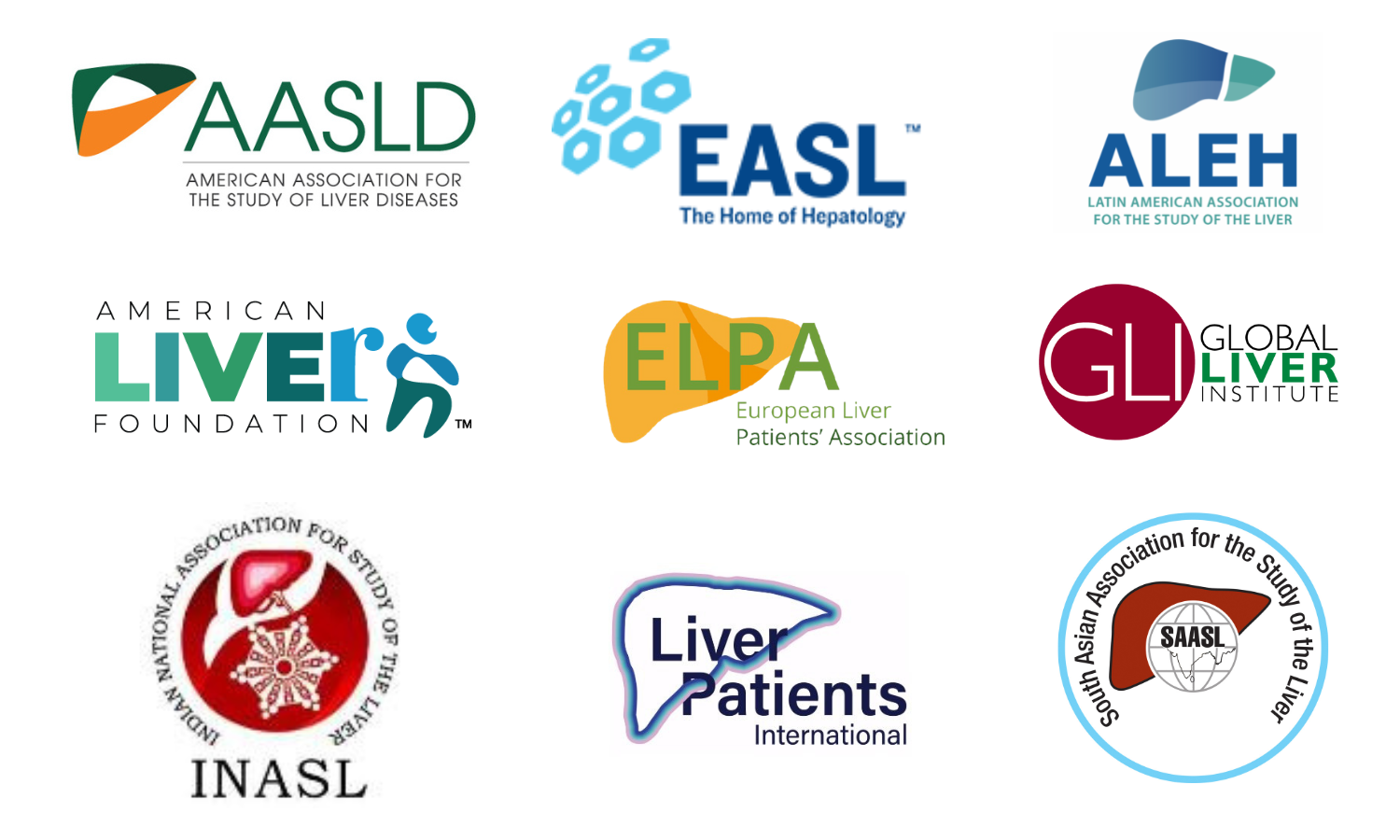 If you would like to receive updates about the Global NAFLD Nomenclature development effort, please fill out the form below and check the box "I would like to receive updates."
If you are a representative of an association or organization that would like to include your logo in support of the marketing efforts surrounding the NAFLD Nomenclature Consensus, please fill out the form below and check the box "I would like to submit a logo." If you have questions, please contact nomenclature@aasld.org.