Andres Cardenas, MD, MMSC, PHD, FAASLD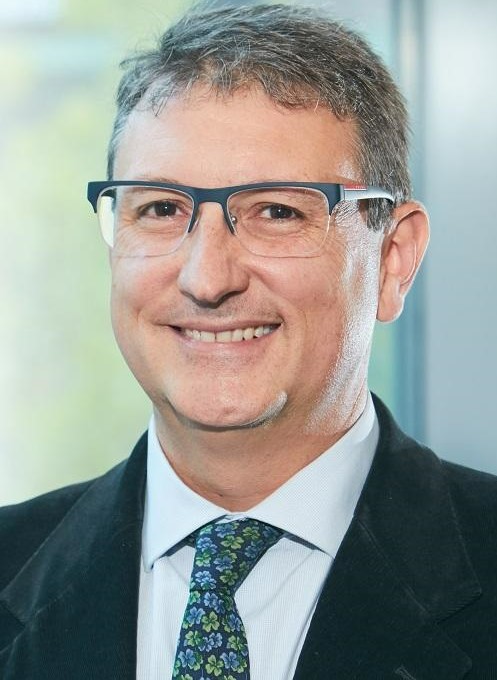 Andres Cardenas, MD, MMSC, PHD, FAASLD
University Of Barcelona, Barcelona, Spain
What inspired you to choose hepatology?
I chose Hepatology because it combines the fascination of pathophysiology and challenges of diseases. I like this is a subspecialty of Internal Medicine that delves into most areas of human health!
What is your professional area of focus?
I am fortunate to be able to practice as a clinician, educator and perform research. My main expertise and research interests are cirrhosis and its complications, interventional procedures in patients with cirrhosis and portal hypertension and biliary complications in liver transplant recipients.
What moment(s) in your career have you been most proud of?
There have been several; among the most pivotal was being accepted as Gastroenterology and Hepatology Fellow at Beth Israel Deaconess Medical Center/Harvard Medical School and completing a Master's Degree in Clinical Investigation at HMS and MIT in Boston. In addition, I was very honored to receive the Advanced Hepatology Training Award sponsored by AASLD to complete additional Transplant Hepatology training at BIDMC.
Did you have a mentor(s)? How was mentorship impactful for your career? Are you a mentor?
Of course, I had wonderful mentors that inspired me to follow this specialty. In particular Dr. J Thomas Lamont and Dr. Nezam Afdhal at Beth Israel Deaconess Medical Center which encouraged me to train in Gastroenterology and Hepatology and pursue a research fellowship in Hepatology at Hospital Clinic in Barcelona before my Clinical Fellowship at Harvard. In Barcelona, I was exceptionally fortunate to have Dr. Pere Gines and Dr. Vicente Arroyo as mentors, they both guided and trained me in Clinical Research.
I also currently mentor both residents and fellows. I believe we need to get them passionate about the field so they can advance their knowledge and take better care of our patients. If they are interested in research, I tell them to get specific training in clinical or basic research. This is key because formal training with a master's degree or a Ph.D. will really teach you how to understand and conduct research.
What are some of the challenges facing hepatologists today? How do you think some of these issues can be addressed?
The greatest challenges are related to having enough time for patients and research. There is a growing amount of bureaucracy and paperwork that physicians need to deal with daily. We should equally focus our efforts and dedication to what we enjoy and is productive for our family, friends, job, and hobbies. 
As specialists we have the challenge of preventing liver-related disease from be that from NAFLD, alcoholic liver disease, and/or hepatitis B and C.
What's a piece of advice (career or personal) you've received that has been helpful for you?
Surround myself with colleagues that have a similar drive and want the best for them and their patients.
Patient care, family, and friends always come first.
The best tool for performing research is time and patience!
Why is your AASLD membership important to you?
It is important because it was the first medical society I joined when I was a fellow.  I became involved with AASLD because of my mentors and because it is one the premier hepatology associations in the world. AASLD allows you engage in many areas including medical education, editorial boards, SIG, global outreach, public affairs, and research to name a few. It allows its members to easily network with colleagues from the United States and around the globe.
When you're not working, what do you like to do?
I have many interests but perhaps not enough time to pursue them all! My hobbies are playing tennis, biking, jogging, skiing, and listening to all types of music.
Let's Connect
Twitter:@acv69cardenas