Carla W. Brady, MD, MHS, FAASLD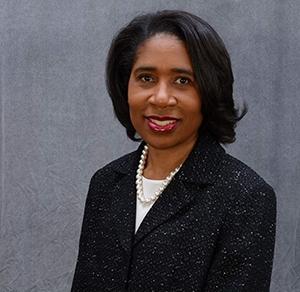 Carla W. Brady, MD, MHS, FAASLD
Duke University, Durham, North Carolina
Even as a medical student at the University of Virginia in the late 1990s, hepatologist Carla W. Brady, MD, MHS says she always enjoyed studying liver physiology and disease.
"Out of all the organs, the liver is the most fascinating. It's an incredibly complex organ, and it does so many things to help our health," she says.
Dr. Brady, Associate Professor of Medicine at Duke University in Durham, North Carolina, compares diagnosing liver disease to solving a complex mystery.
"We have to put together so many different clues when we care for patients with liver diseases: symptoms, physical exam findings, liver biopsy results, radiographs and lab tests. There are so many variations in the presentation of liver diseases. It's never boring," she says. "All of these clues must be put together to unravel that mystery of what is happening to my patient."
While any clinical conundrum related to the liver intrigues her, Dr. Brady says she truly cherishes the opportunity to manage liver transplantation patients, who are often still young when they require the life-saving surgery. They have so much life left to live, yet they're at great risk.
"It's an honor to be able to contribute to the sickest patients so they can have a better life. When they undergo a transplant, I see them live their lives from one decade to the next. It's a joy to see them go on to live these full lives," she says.
Dr. Brady completed her internal medicine residency and gastroenterology fellowship at Drexel University College of Medicine in Philadelphia. At Duke, she has explored her deep interest in studying and managing liver diseases and transplantation in women at all life stages, including menopause. A few years ago, she approached her division chief, Andrew Muir, MD, about pursuing her greatest passion: studying and treating liver disease in pregnant women. He encouraged her to establish a hepatology clinic focused on pregnant women. There, she treats young women who may not have otherwise known about their diagnoses, such as hepatitis C virus, for years.
"Pregnant women are a subset of patients who are often less likely to have interacted with the healthcare system. They may be perceived as young and healthy," she says. "For those who present with a new or established diagnosis of hepatitis C, we can provide education about their infection, how it affects the liver, its role in pregnancy and the importance of managing it post-partum."
Some of her patients present with nonalcoholic fatty liver disease are diagnosed during their obstetric exams, while some have a history of obesity or diabetes.
"I do a work-up to figure out why their liver enzymes are elevated during their pregnancy. With ultrasound, we often see features that suggest fatty liver disease. We can explain the disease process and risk factors to them. What happens during pregnancy or the peripartum period affects a woman's health outcomes for years down the road," says Dr. Brady. "It's an opportunity to provide health education."
Dr. Brady recalls the influence of mentors like the late Paul Killenberg, MD, a Duke hepatologist who led weekly liver pathology meetings where she and other hepatologists would review liver biopsy slides. "We'd take the biopsy pathology and put it together with the clinical information to figure out what was wrong with our patients. He had an innate understanding of liver histology and was facile at reading liver biopsy slides," she says. "He taught me how to use this information to provide better clinical care for our patients and how to manage the most complex liver disease cases."
Dawn Provenzale, MD, a Duke gastroenterologist and health services researcher, is another mentor who helped Dr. Brady navigate her career. "She also encourages me to maintain balance between my professional and personal life. She always makes time to listen and provide guidance."
Dr. Brady has been involved with AASLD since her fellowship training days and has chaired two AASLD committees. She has also served as vice chair of the Diversity Committee. She became a Fellow of the AASLD in 2016, an honor she calls "a recognition of and respect for my accomplishments as a hepatologist."
Outside of the clinic, Dr. Brady relaxes in her garden. "I enjoy the process of cultivating things. My current challenge is blending flower colors. I've dabbled in vegetable gardening mostly with my children," she says. Her other passion is listening to jazz.
"I grew up listening to my father's collection of jazz, and I've been a fan ever since. He's a huge fan of jazz music," she says. "When I'm on the go, I listen to jazz on a music app. I put on my earbuds and play jazz on my cellphone at work or when I am on a flight."