Gavin E. Arteel, PhD, FAASLD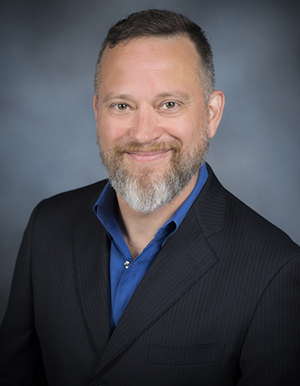 Director, Pilot And Feasibility Program
Gavin E. Arteel, PhD, FAASLD
Pittsburgh Liver Research Center At UPMC, Pittsburgh, Pennsylvania
Following the advice of his instructor while pursuing his doctorate in toxicology at the University of North Carolina at Chapel Hill, Professor Gavin E. Arteel, PhD, FAASLD, joined the American Association for the Study of Liver Diseases. He would later become a Fellow of the AASLD and rank this achievement among one of the top experiences of his career.
"My mentor was a very enthusiastic member of the society and strongly encouraged his students to be the same," says Dr. Arteel, now a faculty member of UPMC's Division of Gastroenterology, Hepatology, and Nutrition, and the director of the Pittsburgh Liver Research Center's Pilot and Feasibility program. Before starting at UPMC, he led a research team at the University of Louisville that focused on acute and chronic alcohol-induced liver injury, the inflammatory response in the liver, the sensitization of cytotoxic cell killing in the liver, and hepatic regeneration and remodeling. Dr. Arteel's initial training was in biochemical toxicology, and he has published numerous articles in peer-reviewed medical journals like Gastroenterology and HEPATOLOGY on alcohol-induced liver injury, including the potentially preventive effects of the widely prescribed diabetes medication metformin.
"The liver is, in my opinion, the ideal organ for study for this field," says Dr. Arteel. "As the main detoxifying organ in the body, the liver has a high likelihood of toxic injury, and it has several lines of defense that protect (or rebuild) from this injury. It's only when these defense systems break down, or are overwhelmed, that you see significant liver injury. This process has always fascinated me, and my work to this day focuses on trying to better understand the underlying mechanisms that lead to the chronicity of liver disease."
It may be no surprise that Dr. Arteel's research focuses on the liver's ability to rebuild itself, as he has had a longtime passion for construction of all types.
"I supported myself in college partly by building houses during the summer. I'm a pretty good DIYer, and almost always have some sort of remodeling or rebuilding house project going on," he says. "It's nice to do something that creates results that are more tangible than what my work often does."
Dr. Arteel drew inspiration for his research career from the early advice his grandfather, Leonard, gave him: "Being successful is having something you love to do that you do well, and having either the luck or the foresight that it ends up being your job. Life's too long to spend it doing something that you hate." Luckily for the fields of toxicology and liver disease, Dr. Arteel enjoys studying, research, writing and mentoring young investigators.
He began his studies at the University of Wisconsin School of Pharmacy, where he graduated cum laude in 1993. In 1995, his research data was included on the cover of the British Journal of Cancer, and in 1996, he earned the George L. O'Donaghue Memorial Predoctoral Fellowship from the American Liver Foundation. After earning his doctorate at UNC, Dr. Arteel was named an Alexander von Humboldt-Stiftung Fellow, studying in Germany from 1998 to 2000, and then returned to UNC for a postdoctoral fellowship from 2000-2001 at the Bowles Center for Alcohol Studies.
At The Liver Meeting® 2001, Dr. Arteel participated in the Presidential Plenary Lecture, and just a year later, he received the President's Choice Award. Additionally, Dr. Arteel received the Most Promising Basic Science Research faculty award in 2004, the Outstanding Young Investigator award in 2005 and the Scientific Importance faculty award in 2005, 2007 and 2013.
While widely recognized for his work, Dr. Arteel measures his career success by another metric. "These days, there are clear metrics by which one can measure the direct impact of a scientist on the field: the number of publications, your H-index, your i10-index. However, there is no metric for the impacts of a particular scientist via their efforts as a mentor," says Dr. Arteel. "These contributions, while less tangible than publications, are arguably more important in the long term and are the true legacy of the scientist."
He looks back with appreciation for his own formal and informal mentors, who took time out of their intense research or teaching schedules to advise and guide him at pivotal points in his career.
"I have no doubt that I would not be where I am today without their guidance," says Dr. Arteel. "These experiences also cemented my commitment to academia, so I, in turn, can also serve as a mentor."
"Involvement in AASLD connects busy professionals to the wider community, creating a truly valuable network of colleagues who share the same passion for liver disease research and improved patient outcomes," he says.
AASLD members are committed to the advancement of young members' careers, which gives trainees the opportunity to network and build relationships with mentors. Mentorship has exponential benefits at every stage of one's career, for both the mentor and the mentee. For Dr. Arteel, mentors reinforced his commitment to academic medicine and he hopes that their knowledge and advice will help him mentor his current and future students and colleagues.