Irwin "Win" M. Arias, MD, FAASLD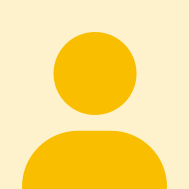 Irwin "Win" M. Arias, MD, FAASLD
National Institutes of Health, Cell Biology and Metabolics Branch
When did you join AASLD?
I joined the American Association for the Study of Liver Diseases [AASLD] in 1957.
Describe what AASLD was like at the time you joined.
I believe AASLD had, at the time, approximately 150 members. Most of the topics were based on pathology. There was relatively little biochemistry, which was considered the advanced science of the day.
What do you feel is your greatest accomplishment which has contributed to the success of AASLD?
I would say there are two things. First, I was the inaugural Editor-in-Chief for the HEPATOLOGY journal. Its first issue debuted in January / February 1981. My second accomplishment was that I was the AASLD President in 1976.
What would people be surprised to learn about AASLD from "back in the day?"
Let me share with you about The Liver Meeting®. I attended my first meeting in 1957 in Chicago. I believe it was held at the Drake Hotel. The meeting was at most two days. At that time, presentations involved large glass slides. The meeting program was mimeographed. Essentially, attendees were asked to give 5 minute talks, and then a Q&A would follow. The cost to attend was $15.
What would you say is AASLD's great strength?
I would say AASLD's efforts to bridge advances in basic science with clinical medicine. AASLD achieves this through its annual programs, the HEPATOLOGY journal, meetings, special single topics and fellowships.
What would you say is AASLD's biggest accomplishment in its first 70 years?
Without question, AASLD's high standards with regards to its programs and activities.
How/where do you seen AASLD in the next 70 years?
Sometimes I do not think I can see beyond the end of my nose. That said, I hope that, for the benefit of patients, AASLD continues to support the ever-changing and advancing science of hepatology.