Robert K. Ockner, MD, FAASLD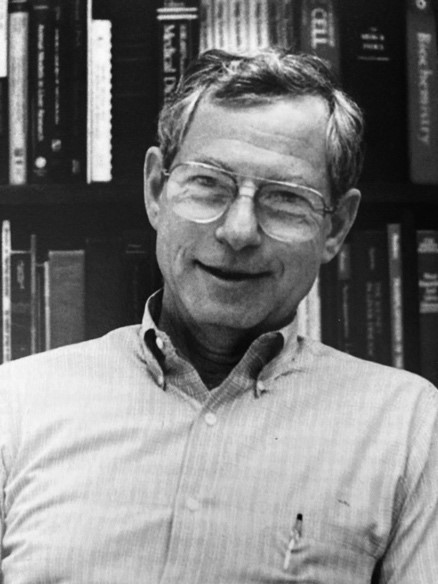 Robert K. Ockner, MD, FAASLD
It is with great sadness that we announce the death after a brief illness, at the age of 86, of our esteemed colleague, and Past President of the AASLD, Robert (Bob) Keith Ockner, MD, Emeritus Professor of Medicine in the Division of Gastroenterology at UCSF. Bob passed away on September 26 after a brief illness . 
Bob was born in New Kensington, Pennsylvania in 1936. He graduated from Pomona College in 1957 and received his MD from Harvard in 1961. While a medical student, he worked with Rudi Schmid, MD, PhD, future chief of the UCSF Division of Gastroenterology and dean of the UCSF School of Medicine, on a project investigating the occurrence of porphyria in humans and rodents from hexachlorobenzene poisoning. That work led to Bob's first publication in Nature. 
Bob completed residency in internal medicine at Harvard Medical Services, Boston City Hospital and a fellowship in Gastroenterology at the National Institutes of Arthritis and Metabolic Diseases, studying lipid metabolism under the preceptorship of Kurt Isselbacher, MD. In 1968, Schmid recruited Bob to the GI faculty at UCSF. He rapidly rose to the rank of full professor. He served as the chief of the division from 1983 until 1990, a period of growth and innovation that included the establishment of UCSF's liver transplant program. While at UCSF, Bob mentored many future leaders in gastroenterology and hepatology. All recall his understated qualities of patience, kindness, thoughtfulness, and supportive guidance.
Although an astute, dedicated and compassionate clinician and educator, Bob's main passion lay in scientific inquiry and writing. His research resulted in 94 publications focused on the field of lipid and lipoprotein metabolism. Among his most notable discoveries were the intracellular fatty acid binding proteins in the intestine. Between 1983 and 1998, Bob served as the director of the NIH-funded Liver Center at UCSF. He was elected president of the American Association for the Study of Liver Diseases in 1984. 
Bob also served as Editor-in-Chief (1981-86) of Gastroenterology, the field's major journal, and served as Consulting Editor for the Digestive Diseases Section in Cecil Textbook of Medicine, 19th and 20th Editions. Brimming with ideas, deep knowledge, and a unique appreciation of the influence of cellular metabolic pathways on disease processes, Bob closed his research career with the writing and publication of a 2004 monograph (Integration of Metabolism, Energetics, and Signal Transduction: Unifying Foundations in Cell Growth and Death, Cancer, Atherosclerosis, and Alzheimer Disease) that presented beautifully reasoned hypotheses concerning the pathogenesis of several important diseases.
Among his many talents, Bob was a fine performer on the cello and a member of several community orchestras. It was his love of music that brought him to his second wife, Elaine Fishman Lang, a professional pianist and composer. They often performed together in retirement centers and for friends.
Bob is survived by his wife, Elaine, by three sons, Jim, Matt and Peter, their wives Gillian, Kassy and Paula, and 8 grandchildren.