Every year at The Liver Meeting we recognize people for their accomplishments. We feature the most recent ones here.
Distinguished Achievement Award
The Distinguished Achievement Award is given to an individual in honor of his or her sustained scientific contributions to the field of liver disease and the scientific foundations of hepatology. The award honors a sustained contribution rather than a single discovery or major achievement.
2021 Award Recipient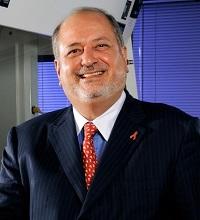 Raymond F. Schinazi, PhD, FAASLD
Dr. Raymond F. Schinazi is the Francis Winship Walters Professor of Pediatrics and Director of the Laboratory of Biochemical Pharmacology at Emory University. His vital involvement in the discovery of important antiviral medication currently used for HIV, HBV and HCV has had an unprecedented impact on millions of liver patients around the globe. These antiviral treatments have clearly proven to reduce the regression of cirrhosis, liver failure and liver cancer, in particular, the discovery of Lamivudine and Telbivudine for hepatitis B and Sofosbuvir, the first effective cure for HCV infections. As a result, HCV is no longer a chronic debilitating disease with high mortality rate, but one where most patients become free of HCV after a short course of treatment. Additionally, more than 94% of HIV-infected individuals on combination therapy in the U.S. take at least one of the drugs invented by Dr. Schinazi. The development of the use of the JAK inhibitor baricitinib for treatment of COVID-19 patients is further testament to his pioneering work in field of medicine.
2020: Russell H. Wiesner, MD, FAASLD
2019: Jordi Bruix, MD
2018: Arun J. Sanyal, MD, FAASLD
2017: Mei-Hwei Chang, MD, FAASLD
2016: Scott L. Friedman, MD, FAASLD
2015: Charles M. Rice, PhD
2014: Jules L. Dienstag, MD
2013: Roger Williams, CBE, MD, FRCP, FRCS, FMedSci
2012: Anna Mae Diehl, MD
2011: Harvey J. Alter, MD
2010: Sum-Ping Lee, MD, PhD
2009: Nelson Fausto, MD
2008: Lawrie W. Powell, MD, PhD
2007: Juan Rodes, MD
2006: Neil Kaplowitz, MD
2005: E Jenny Heathcote, MD
Distinguished Clinician Educator/Mentor Award
The Distinguished Clinician Educator/Mentor Award is given in honor of the sustained service of clinician educators to AASLD or the liver community in general. The award recognizes the skills of outstanding clinicians and educators who have made momentous contributions to hepatology over an extended period.
2021 Award Recipient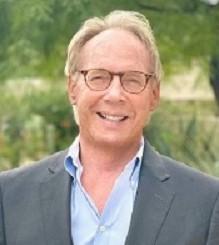 Keith D. Lindor, MD, FAASLD
Dr. Keith D. Lindor served as Senior Advisor with the Office of the University Provost at Arizona State University and Founding Dean of the College of Health Solutions, an institution that prepares tomorrow's leaders to address the challenges facing people and communities to stay healthy, improve their health and manage chronic disease. After being introduced to his first patient with Primary Biliary Cholangitis (PBC), he dedicated his career to optimizing the care of patients with chronic cholestatic liver disease especially with the development of novel therapies for these rare entities. His work has impacted the field of hepatology not only through his direct contributions to clinical care and research but also through the network of physician scientists and leaders he has mentored over the years, which he describes as the most satisfying part of his esteemed career. Dr. Lindor has also contributed greatly as a chair and member of numerous AASLD committees, as Editor of Hepatology, AASLD's flagship journal, and ultimately as AASLD president in 2016.
2020: Michael R. Lucey, MD, FAASLD
2019: K. Rajender Reddy, MD, FAASLD
2018: Patrick S. Kamath, MD
2017: Brian J. McMahon, MD, FAASLD
2016: T. Jake Liang, MD, FAASLD
2015: Guadalupe Garcia-Tsao, MD, FAASLD
2014: William M. Lee, MD
2013: Arthur J. McCullough, MD
2012: Nathan M. (Tony) Bass, MD
2011: Ding-Shinn Chen, MD
2010: Norman D. Grace, MD
2009: Laurie Blendis, MD
2008: Albert J. Czaja, MD
Distinguished Service Award
The Distinguished Service Award is given to an individual in honor of his or her sustained service to AASLD or the liver disease community in general. The award recognizes service provided to the community of hepatology researchers and clinicians over an extended period; service that is well above and beyond that provided by many members who serve on the Governing Board and Committees of AASLD.
2021 Award Recipient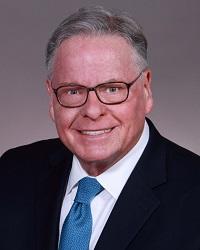 John M. Vierling, MD, FACP, FAASLD, AGAF
Dr. John M. Vierling is Professor of Medicine and Surgery, Chief of Hepatology and Director of Advanced Liver Therapies and the Hepatology-Transplantation Fellowship at Baylor College of Medicine. As the founding Medical Director of two liver transplant programs, he successfully prompted CMS/MediCal transplant coverage for hepatitis B and HCC. As Chair of the American Liver Foundation (ALF) Board, Dr. Vierling promoted state and federal viral hepatitis legislation, Veterans Health Administration (VHA) hepatitis C policies and creation of a CDC Division of Viral Hepatitis. He has authored over 290 publications, served on AASLD-AGA editorial boards, and co-edits the textbook Liver Immunology. He is a member of the NIH NIDDK LTCDS Committee, the DILIN DSMB, and Advisory Boards advocating for research and therapeutics. He has also contributed as a chair and member of several AASLD committees, as DDW Secretary-Treasurer and as a member of the AASLD Foundation's Campaign. Dr. Vierling has received multiple honors throughout his illustrious career and has the distinction of serving as AASLD President in 2006.
2020: Donald M. Jensen, MD, FAASLD
2019: Adrian Reuben, MBBS, FRCP, FACG, FAASLD
2018: Adrian M. Di Bisceglie, MD, FACP, FAASLD
2017: John R. Senior, MD, FAASLD
2016: Gregory J. Gores, MD, FAASLD
2015: Elizabeth M Brunt, MD, FAASLD
2014: Sherrie H. Cathcart, CAE
2013: Frederick J. Suchy, MD
2012: Thomas D. Boyer, MD
2011: Anna S. Lok, MD
2010: Bruce R. Bacon, MD
2009: Joseph R. Bloomer, MD
2008: Andres T. Blei, MD
2007: William F. Balistreri , MD
2006: Allan W. Wolkoff , MD
2005: Leonard B. Seeff , MD
2004: Eugene R. Schiff, MD
2003: Paul D. Berk, MD
2002: Esteban Mezey, MD
2001: Anthony S Tavill, MD
2000: Willis C. Maddrey, MD
1999: Michael F Sorrell, MD
1998: Kamal G. Ishak, MD
1997: Steven Schenker, MD
1993: Sarah C. Kalser, PhD
1991: Carroll M. Leevy, MD
1990: Kunio Okuda, MD
1989: Herbert Falk, MD
1988: Dame Sheila Sherlock, MD, PhD
1984: Burton Combes, MD
1983: Hans Popper, MD
1981: Leon Schiff, MD
Distinguished Advocacy Service Award
The Distinguished Advocacy Service Award is given to an advocacy organization or individual in honor of sustained service to the liver disease community in general. The award recognizes service provided to the hepatology community over an extended period that raises awareness or garners public and federal legislative support and promotes liver health and quality patient care.
2021 Award Recipient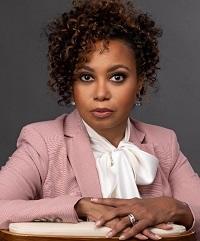 Global Liver Institute Founder: Donna R. Cryer, JD
Global Liver Institute's (GLI) motto is, "It all starts with a patient." Founded by Donna R. Cryer, JD, a 27-year liver transplant recipient, the organization is built to solve problems that matter to those impacted by liver disease. Patients lead, drive, and inform GLI's work from its governing board, through a diverse staff located in three countries, to a policy action network spanning the United States and Canada, and the growing number of participants in its advocacy training academy. Under Ms. Cryer's leadership, GLI has initiated highly successful educational programs for professionals and patients, awareness initiatives for international audiences, and advanced policies that improve the diagnosis, care and treatment of liver diseases for better patient outcomes. Through ever-expanding expert advisory councils and partnerships in liver cancer, NASH, and pediatric and rare liver diseases, with participation from 200-plus advocacy groups, medical societies, and companies, the nonpartisan, nonprofit GLI scales to meet the needs of the field and ensures that liver disease is prioritized on the global public health agenda consistent with its prevalence and impact.
2020: Hepatitis B Foundation
Founders: Timothy Block, PhD and Joan Block, RN